Smith & Wesson Pepper Spray w/ Keyring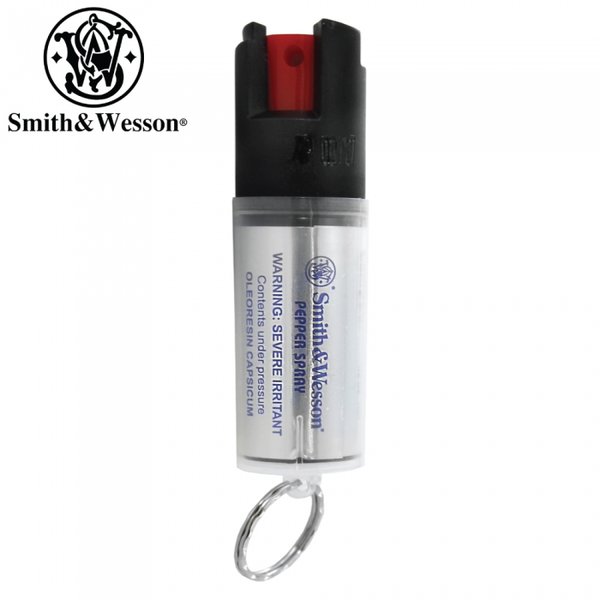 Smith & Wesson Pepper Spray w/ Keyring
Protected by Smith & Wesson!
Offering only the best in personal protection since 1852, Smith & Wesson continues its tradition by adding pepper sprays to their superior product line.
Just a short blast of Smith & Wesson's 2 million Scoville Heat Unit Pepper Spray will incapacitate one or more attackers for up to 30 minutes. It contains a natural dyeing agent which will visibly mark an attacker for positive identification.
Made in USA, and used and recommended by law enforcement, Smith & Wesson Pepper Spray is available in a compact ½-oz can with a convenient ring so you can store it right on your keys. It comes with a sliding safety mechanism to avoid accidental discharge, yet still allows for quick deployment when you need it to protect yourself.

Features:

Made in USA


Used and recommended by law enforcement agencies




Key-ring to attach it to your keys




Measurements: 3.5 inches long x 1 inch wide with 1 inch key-ring attached to end

One year warranty